The educational value of the living coral reef in the Ocean is of great value in creating awareness among visitors of the beauty and fragility of tropical coral reefs. When our visitors have experienced the diversity of coral reefs, they better understand what devastating damage dynamite fishing or toxic dumping can cause to such reefs. In addition, global climate change poses a huge problem for coral reefs. In some locations, more than half of the corals on the reef have already died. The message that we must protect and preserve coral reefs in the wild comes through all the more powerfully after such an impressive, personal encounter with this colourful underwater world. After all, the unknown is unloved! In short, the Ocean is an important ambassador for all of our planet's tropical coral reefs.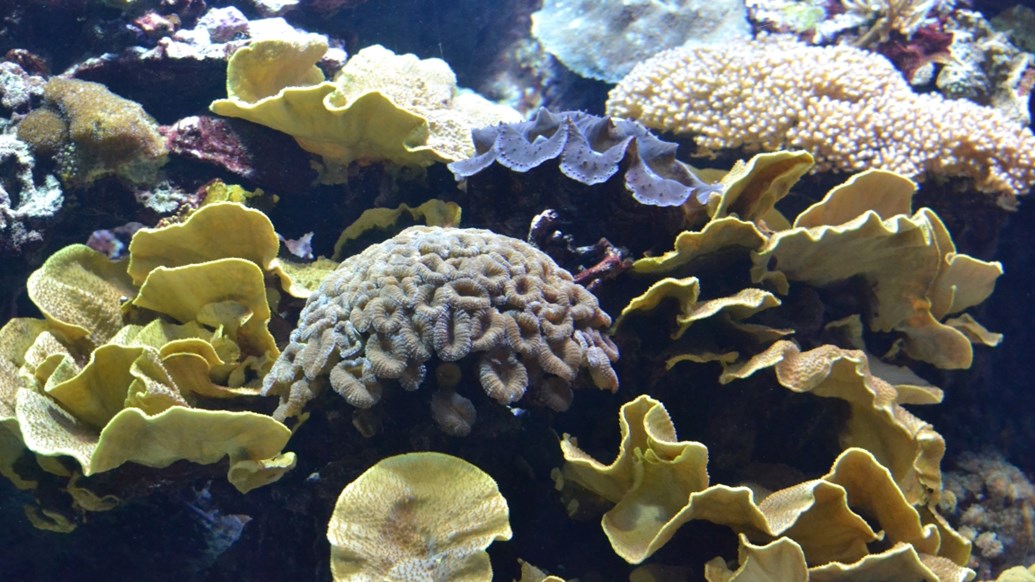 Burgers' Zoo's coral reef aquarium is one of the largest artificial coral reefs in the world. Only Townsville in Australia and San Francisco in the USA have larger coral reefs in aquariums. This is particularly notable because the coral reef aquarium in Arnhem is not near the sea (no natural seawater in the vicinity) or the tropics (no abundance of natural sunlight). So, we need to fully understand how ecology, biology and chemistry come together in the reef. We collaborate with various universities to master those processes. Our reef also serves as an incubator for collecting material for Dutch, German and English universities. They suddenly have a reef around the corner, allowing very specific questions to be answered. This has resulted in dozens of scientific articles. It is precisely this increase in knowledge that is so important for a better understanding of natural reefs.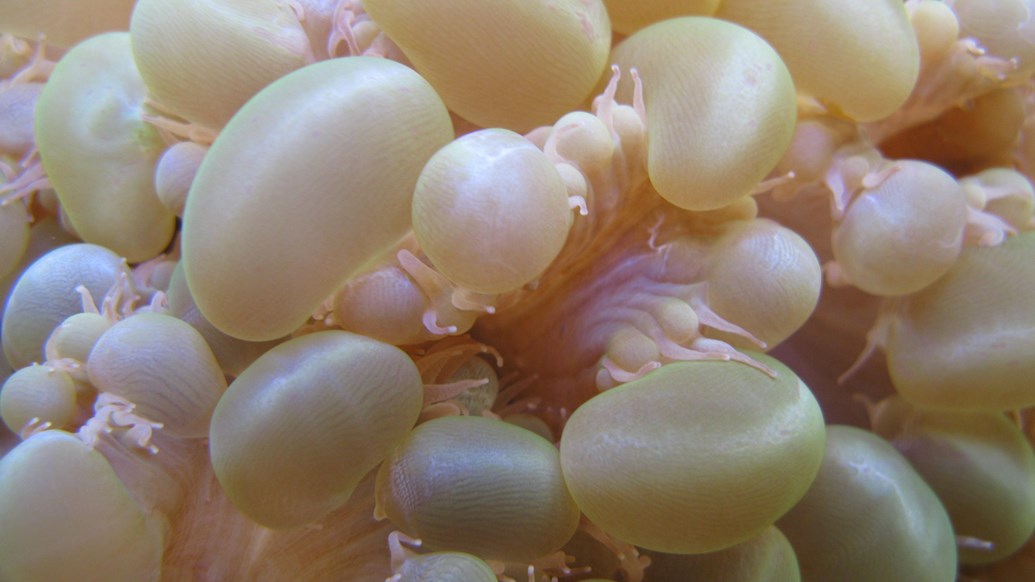 The artificial reef also requires many aquarium-specific processes that do not normally exist in nature. A good example is that the growth of corals removes calcium from the water. We have to add calcium to the aquarium; otherwise, the calcium level will drop so much that the coral can no longer grow. That problem doesn't exist in nature because the reef is located in a vast ocean. Another example is acidification, which happens quite easily in aquariums. Due to all the greenhouse gases, it is also happening more and more in nature. This allows a parallel to be drawn between our reef and where nature will be in X years. What is the effect on corals? How does life react to such a low pH level? We want to dedicate more research to this in the coming years.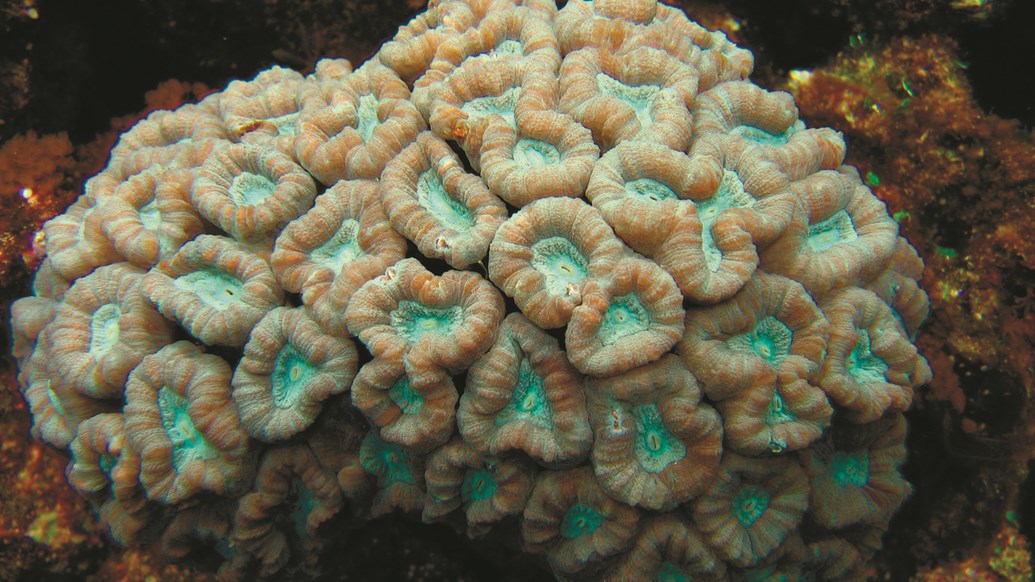 Burgers' Zoo also participates in various research projects that can contribute to knowledge on coral keeping and breeding as well as insights on how coral reefs can be better protected and even restored. For example, the start-up Reefy from Delft recently researched the tropical coral reef of the Ocean to find materials that can be used to restore coral reefs, and that could even form the basis of newly built coral reefs. The team members study Coastal Engineering and are interested in the enormous biodiversity of coral reefs and their protective function for the coastline behind them. Coral reefs are natural shock absorbers against tropical hurricanes and prevent them from causing too much damage to the coasts behind. The materials designed by Reefy form artificial building blocks that function as the basis of the coral reef. All kinds of organisms can settle in and on these materials, which are also resistant to tropical storms. These materials and techniques can play an important role in restoring damaged reefs, but they can also form the basis for a new coral reef to develop naturally. Reefy conducted practical research into the effect of these materials in the Burgers' Zoo ocean and the Blijdorp Zoo Oceanium in Rotterdam.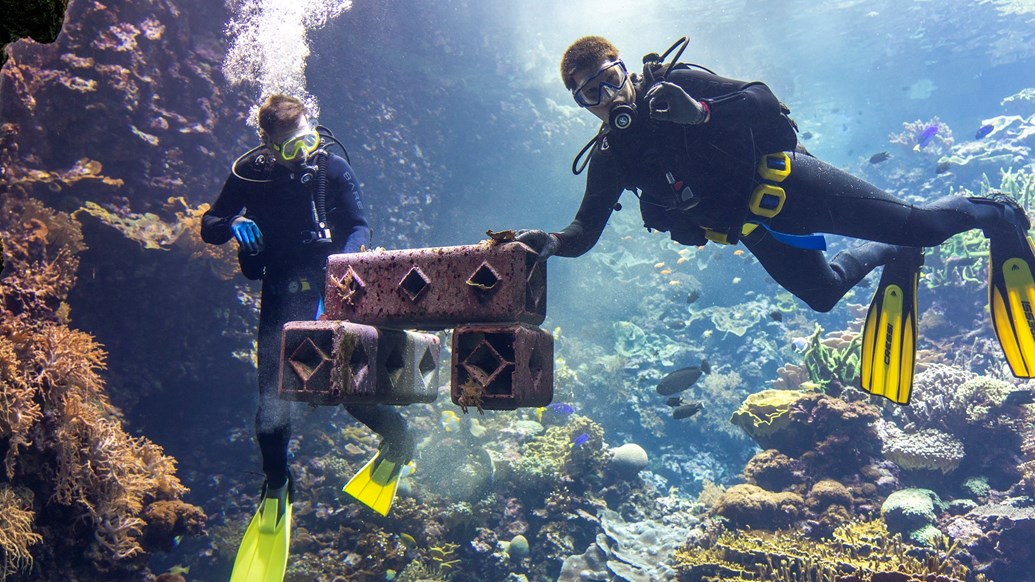 Reefy's project
Burgers' Zoo has done a lot of research on the many species of corals living on the reef and their breeding. This research led to the CORALZOO project, where several leading public aquaria cooperated with universities and other scientific institutions worldwide. This cooperation resulted in many publications and other joint studies. All this knowledge and expertise is important for restoring coral reefs in the wild. A project special to us is the Coral ID project. The Coral ID project aims to register our collection of corals and identify them by name. Detailed photos of the individual corals are put in an international database. This database is the basis for an automatic recognition system for corals, which may simplify inventories of coral reefs in the wild.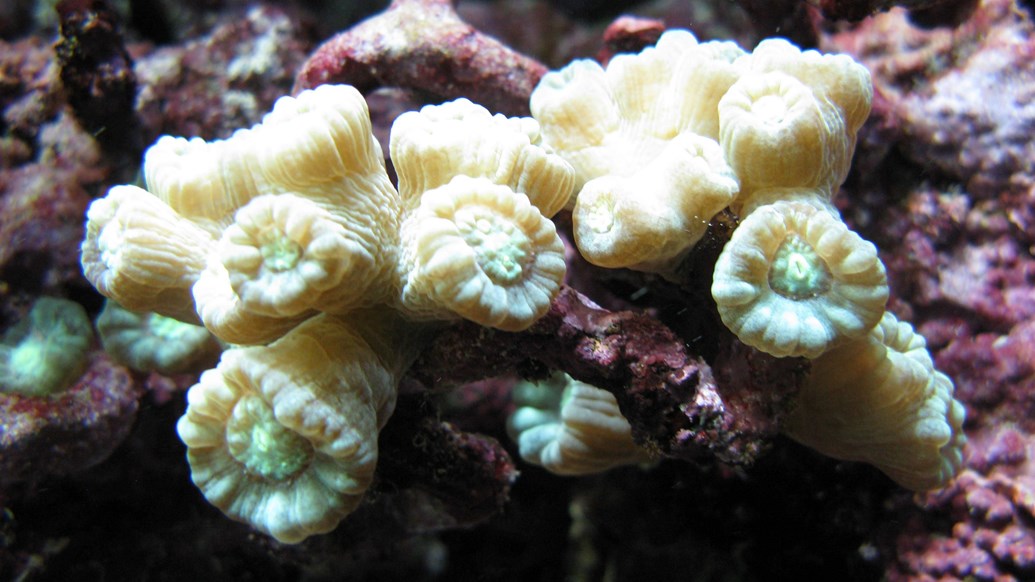 Together with Blijdorp Zoo in Rotterdam, we cooperated in the early stages of the Secore (Sexual Coral Reproduction) project. Within the framework of this research project, coral larvae were brought from Japan to the Netherlands and experimentally settled in the Ocean. Various larvae have meanwhile grown into large coral colonies! Max Janse, the curator of the Ocean, is also chairman of the Elasmobranch Taxon Advisory Group (Elasmobranch TAG), which manages several reef-dwelling species. The Elasmobranch TAG is increasingly participating in wildlife conservation projects. Burgers' Zoo is also part of the EAZA coral TAG, the Taxon Advisory Group for corals within European zoos.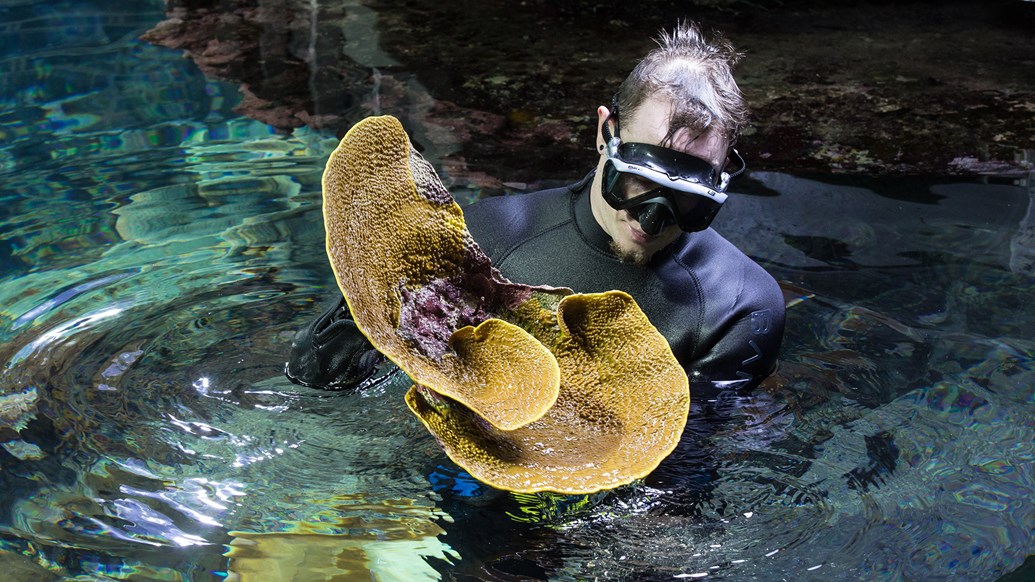 The first international congress for coral experts in public aquaria was held at Burgers' Zoo. The book 'Advances in coral husbandry in public aquaria' emerged from this event and is now a standard work in this field. Max Janse is also on the board of the World Coral Conservatory. The aim is to form a kind of Noah's Ark for all known and existing coral species in public aquaria, using the knowledge and expertise of coral experts. Research is conducted in the public aquaria, and the knowledge gained is also applied to coral restoration projects worldwide.
As public aquaria, universities, and coral experts from scientific institutes work ever more closely together internationally, knowledge of corals is growing exponentially. This knowledge is already being applied in various parts of the world to successfully restore coral reefs that have been damaged and, for example, to establish better protection measures. And that is a development that Burgers' Zoo is keen to participate in!